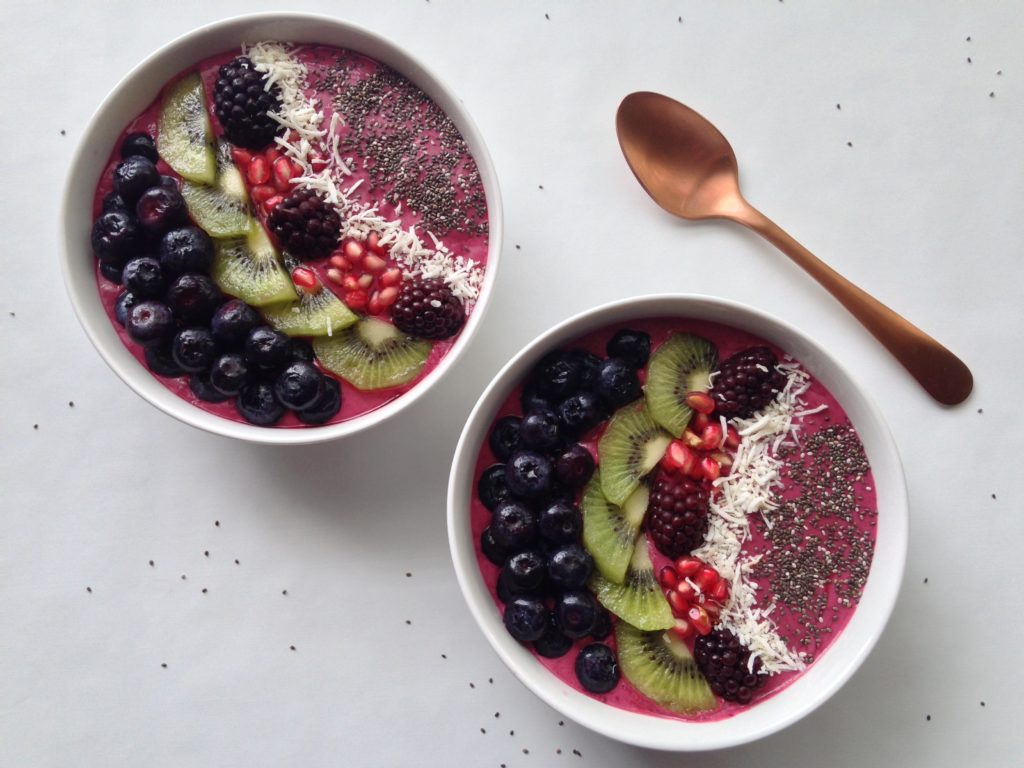 Mixed Berry Smoothie Bowl
A smoothie bowl is often a step up from a traditional smoothie. It's basically a thick smoothie that's served in a bowl. Ingredients, such as chia seeds are often used to help thicken the smoothie base in order to make it a more filling and complete meal. Of course, smoothie bowls aren't just good for you, they're also known for their beauty. After all, why not make your food as pretty as possible?
This yummy mixed berry smoothie bowl is packed with vitamins and minerals as well as antioxidants. Superfoods, such as chia seeds, blackberries, avocado, and spinach, make this smoothie as healthy as it is delicious. A smoothie bowl takes just minutes to make, yet it provides you with numerous health benefits in addition to a great breakfast, snack or lunch idea that fits well with your weight loss plans.
This mixed berry smoothie bowl is a guilt-free indulgence that feels decadent, yet it can help burn fat and keep you energized for a great workout. You'll also like the fact that chia seeds can help regulate blood sugar, a great way to reduce cravings as well as those mid-morning munchies that tempt you to grab a donut or high calorie snack.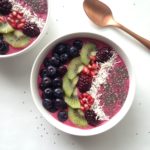 Berry Smoothie Bowl
An easy smoothie bowl that's just as good for you as it is beautiful. Greek yogurt, spinach, chia seeds, and a variety of mixed berries make this smoothie bowl a wonderful way to start your day.
Ingredients
1

handful of baby spinach, preferably organic

1/2

avocado

1

large

frozen banana, cut into chunks

1-1/2

cups

assorted mixed berries, frozen (I used blackberries, raspberries, and blueberries)

1

cup

Greek yogurt, plain
Toppings
chia seeds

sliced kiwi

berries

pomegranate seeds (arils)

organic, unsweetened shredded coconut
Instructions
In a blender jar, add the baby spinach, avocado, and Greek yogurt. Blend until smooth. You might need to stop the blender occasionally in order to scrape down the sides of the jar.

Add the frozen banana chunks and assorted mixed berries. Continue blending until the mixture is smooth.
Enjoy a Beautiful Mixed Berry Smoothie Bowl
A smoothie bowl is a great way to start your day. Don't be afraid to switch up your berries to make your own unique blend. I used blackberries, raspberries and blueberries. Keep in mind that the berries you choose will determine the color of the smoothie base. Darker berries will give you the pretty purplish color.
Please follow and like us: