Dragon Fruit Smoothie Bowl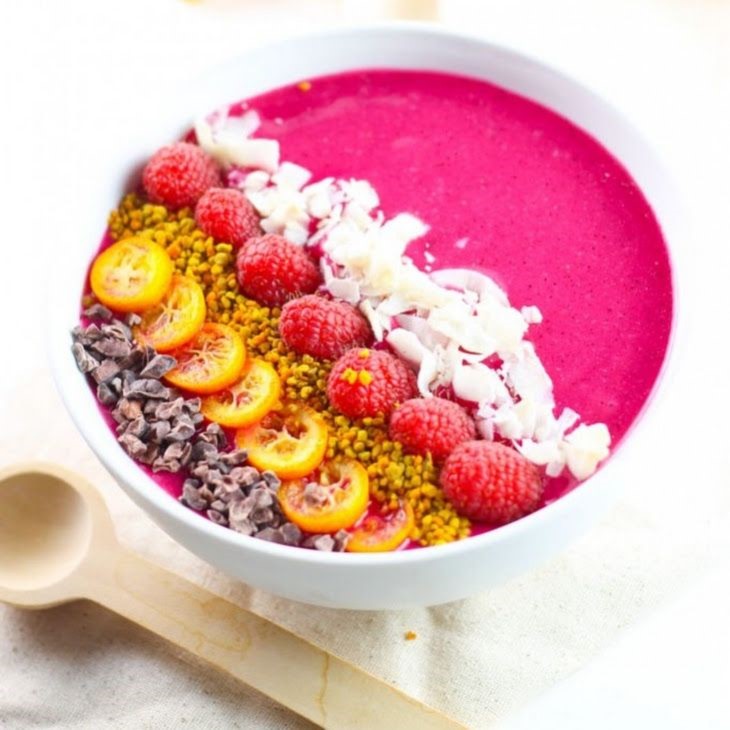 Dragon Fruit Smoothie Bowl
 The vibrant colors and luscious array of fruits make this smoothie bowl as delicious to look at as it is to eat. This dragon fruit smoothie bowl is packed full of essential vitamins, minerals, and anti-oxidants for a healthy and satisfying way to start your day. Losing weight doesn't have to be boring, enjoy a gorgeous smoothie bowl while improving your health and fighting fat at the same time.
If you prefer, you can make a dragon fruit smoothie by leaving out the toppings and adding a bit more milk to the smoothie mixture until it reaches the right consistency. Either way, this is a healthy and delicious way to begin any day.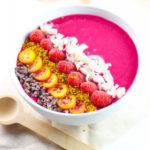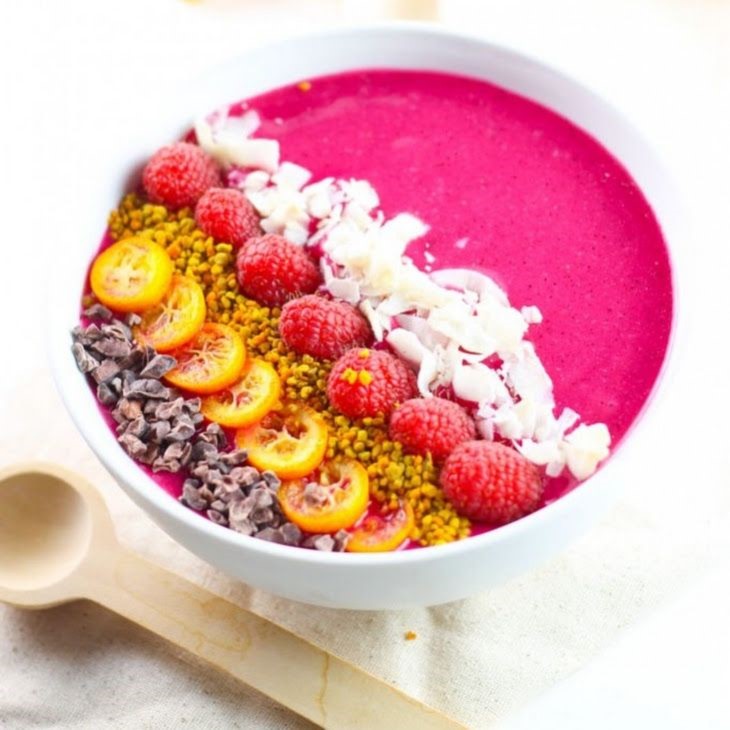 Dragon Fruit Smoothie Bowl
As beautiful as this smoothie bowl is, it's also good for you. It has plenty of natural fiber to help keep you feeling satisfied for all morning. Start your day right with this metabolism boosting, fat fighting, smoothie bowl; a great addition to your weight loss plans.
Ingredients
Smoothie Bowl
6

ounces

fresh or frozen dragon fruit

1/2

cup

soy, almond, rice or low-fat milk

1/2

banana, frozen

1

cup

pineapple chunks, frozen

1

cup

mango chunks, frozen
Toppings
raspberries

kumquats

cacao nibs, available in most health food stores

bee pollen

unsweetened, shredded coconut
Instructions
Place smoothie bowl ingredients in the jar of a blender and process until smooth. Pour into 2 bowls for serving.


Arrange toppings attractively on top of each smoothie bowl. I like to leave half of the bowl without toppings to let the beautiful color of the dragon fruit smoothie shine through.
Recipe Notes
If you'd like to switch things up a bit, consider adding blueberries, goji berries, or chia seeds. 
Kumquats are a unique citrus fruit. They have a very tart interior with a sweet peel. You can slice the kumquats and eat the entire fruit, peel and all.
If you've never had dragon fruit, don't let the strange look deter you. the inside of the dragon fruit has a beautiful color and the flesh tastes somewhat like a kiwi. It's not an strong flavor, so it is perfect for a smoothie bowl where it can blend well with the other ingredients.
Please follow and like us: