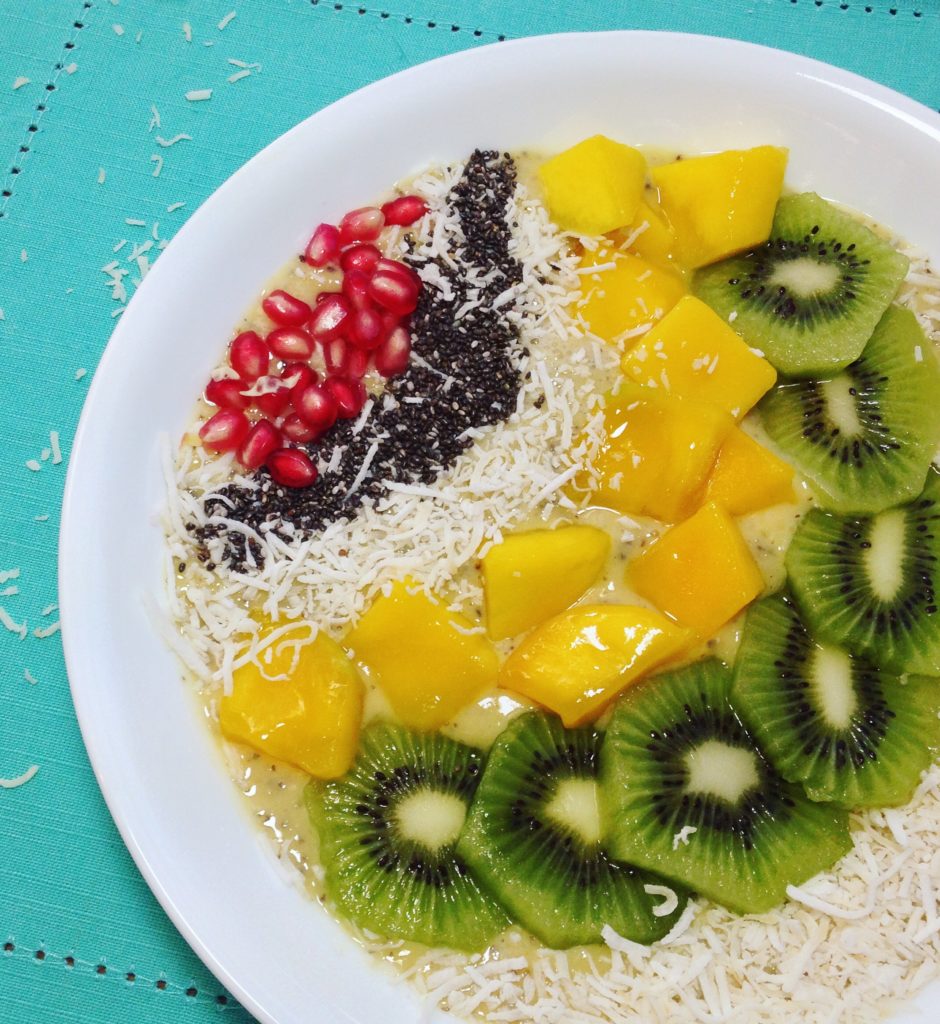 Delicious Mango Smoothie Bowl
One of the hardest parts of being on a weight loss diet is finding delicious foods you can eat. It's not unusual to feel a bit deprived, especially when you think about all the yummy treats that are forbidden. However, while you are probably trying to change old habits, you certainly don't have to give up all tasty indulgences. This yummy mango smoothie bowl is sweet and delicious; it's also packed full of antioxidants and essential nutrients for good health.
Mango is a wonderful fruit to include in your weight loss diet. It's not only rich in dietary fiber, which helps keep you feeling full, but it's also naturally sweet and juicy, so it provides a luscious addition to your weight loss smoothies. Of course, chia seeds are a superfood that will help add nutrients and health benefits. They also give this smoothie a smooth texture that makes it almost like eating ice cream. You're going to love this fresh and fruity smoothie bowl.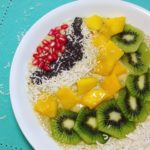 Mango Smoothie Bowl
A delicious mango smoothie bowl that is rich in fiber, antioxidants, and nutrients. Top with your favorite fruit, and you have a wonderful breakfast, lunch, or snack.
Ingredients
2

tablespoons

chia seeds

1 1/2

cups

almond milk, divided

2

bananas

(medium)

2

cups

mango chunks, frozen
Optional Toppings
2

kiwis

peeled and sliced

2

tablespoons

chia seeds

2

tablespoons

shredded coconut, unsweetened

2

tablespoons

pomegranate seeds
Instructions
Place 2 tablespoons of chia seeds in a small bowl with 1/2 cup of the almond milk. Stir to combine thoroughly. Cover the bowl and place it in the refrigerator for approximately 10 minutes.

In a blender jar, place the bananas and the 1 cup of remaining almond milk. Blend together until smooth. You might have to stop the blender occasionally in order to scrape down the sides of the container. When the banana mixture is smooth, add the frozen mangoes and blend until it's fairly smooth.

Remove the chia seed mixture from the refrigerator. It should have a gelatinous consistency. Whisk it a bit to break up any chunks, then add it to the blender container. Blend smoothie mixture until smooth.

Pour the smoothie into two bowls. Place the toppings attractively on the top of your mango smoothie bowl. Enjoy immediately.



Keep Ingredients on Hand and Prepped for a Quick  Smoothie
Many smoothies and smoothie bowls call for frozen bananas. There's a good reason, they add a nice flavor and a smooth texture; however, bananas can be difficult to handle when frozen. To make your smoothie making a little easier, consider peeling and slicing your bananas before you put them in the freezer. When you're ready to make a delicious smoothie, your frozen banana will be all ready for you.
If you like your smoothies thicker, add a few ice cubes and blend until thick.
Please follow and like us: