6 Tips to Prevent Holiday Weight Gain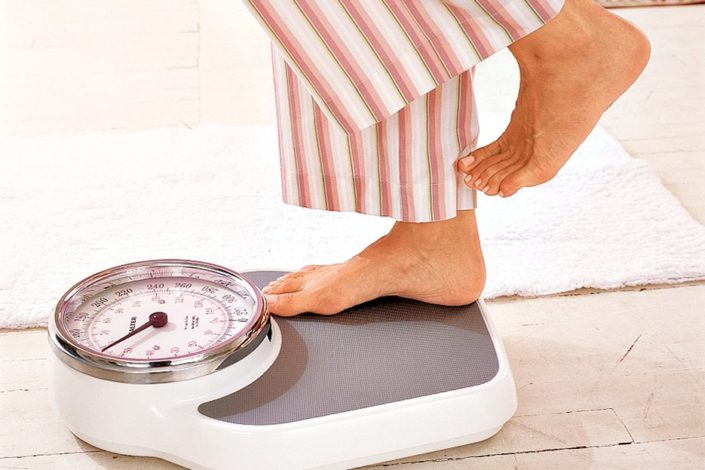 Prevent Holiday Weight Gain
There's no doubt, the holidays can be a wonderful time to spend with family and friends. From the first pumpkins of the Halloween season to the wonderful Thanksgiving feast, which is immediately followed by a month of parties, food, and sweet treats, it's no wonder so many people worry about gaining weight at this time of the year.
Of course, with winter also comes some long cold days; and it can become increasingly easier to sit out various activities and just snuggle up with some comfort food. This means you'll it won't be long and you'll probably start to see some changes on the scale. Fortunately, there are things you can do now to help prevent holiday weight gain.
These six expert strategies can help you beat the winter blues and keep your weight in check.
1.  Set Goals for Yourself
If you wait until the start of the New Year, you'll find that you're not only out of shape, but that you have more weight to lose than you care to admit. Instead of setting yourself up for added weight gain and struggle, now is the perfect time to set small goals that can help you prevent holiday weight gain. Set some long term goals, and use the fall and winter to get a jump start on establishing a healthier and leaner lifestyle.
Put something on your calendar, such as a 5K in the spring, then plan your training regimen, and stick to it. While a long term goal is a great way to help keep you moving along the right track, you should also establish some smaller mini-goals for weekly and monthly targets. This will help prevent procrastination and will give you a sense of accountability.
2.  Try Some Fitness Classes
If the cold weather tends to deter you from going out and getting your exercise, now is the best time to start trying a variety of indoor fitness classes. When the chill of winter has you wanting to stay indoors, you'll be ready to jump right in to your new exercise fitness class. When you have a winter workout plan that you're actually looking forward to, it can provide a tremendous amount of motivation, which is definitely critical to succeeding with your weight loss and fitness goals.
3.  Combat SAD Now
Many people suffer with the full effects of Seasonal Affective Disorder (SAD) or the less severe seasonal mood change, generally known as the winter blues. These conditions often result in depression, fatigue, and overeating. Keep in mind, the winter blues, actually begin in the fall, so be prepared.
You can take positive action immediately by talking to your doctor about whether you might need to take a vitamin D supplement. Other ways to keep your vitamin D levels up, especially when you're not getting as much sun exposure, include drinking whole fortified milk or orange juice, as well as adding dark, leafy greens to your diet. Try to soak up some extra vitamin D by sitting near a window or even using a light therapy box or vitamin D lamp.
4.  Start Paying Attention to Why You're Eating
The fall and winter seasons bring many reasons to eat. There's your low energy level, which can lead to cravings, especially for high fat foods or those warm, gooey desserts. There are also holiday parties, and an abundance of treats just about everywhere you look. However, now is the time to start thinking about why you're eating, and to make sure it's for the right reason. You should only be eating if you're actually hungry.
It can take time to build the habit of eating only as a response to hunger. You'll need to fine tune your hunger cues, which might seem a bit unfamiliar, especially in the beginning. When you find yourself reaching for a bite of food, stop and ask yourself if you're actually hungry. If you are, fine; but, if you're not, don't eat just because you're tempted. Controlling when you eat is an excellent way to prevent holiday weight gain.
5.  Accept Winter and Be Okay with It
Rather than trying to wish the cold away, try to embrace it. Focus on the wonderful opportunities that the fall and winter seasons bring. You could spend a little extra time with friends, or enjoy some fun activities with your family. With the holidays, there's always something fun and exciting to keep you active.
You don't have to jump right to the advanced ski slopes, but you could try some outdoor skating or a ski weekend with friends. Take small steps to increasing your outdoor activities, and learning to enjoy the season.
6.  Get Some Workout Gear
Now is a wonderful time to shop for the workout gear you'll need over the holidays. There are usually many sales, and you'll have exactly what you need to stay comfortable during your winter workouts.
You might want to consider a new waterproof jacket or some gloves or ear warmers. You'll even find ice cleats that can strap on to your running shoes, ensuring you are able to keep good traction when you're running. Get prepared now and you'll have just what you need for your winter workout.
Please follow and like us: