Berry Almond Smoothie Bowl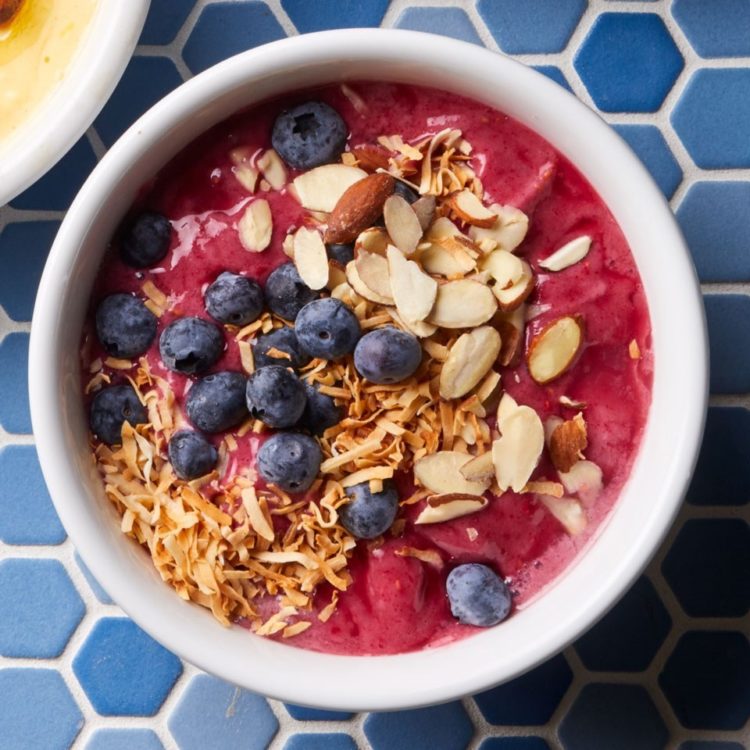 Berry Almond Smoothie Bowl
Raspberries and blueberries are two superfoods that weight loss and nutrition experts recommend we consume on a regular basis. They offer a number of health benefits, but did you know that they're also great for helping to promote faster weight loss? Combine these berries with fat fighting almonds as well as the protein and antioxidants found in coconut, and you have a healthy and nutritious smoothie bowl that's perfect any time of the day. Enjoy this delicious Berry Almond Smoothie Bowl for breakfast, after a workout, or even as a light lunch. It will help keep you feeling satisfied while providing fat fighting benefits.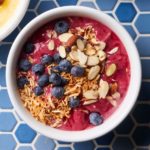 Berry Almond Smoothie Bowl
A delicious and healthy smoothie bowl that will keep you energized all day. Great nutrition and fat fighting benefits all in a single bowl.
Ingredients
2/3

cup

frozen raspberries

1/2

cup

frozen sliced banana

1/2

cup

plain, unsweetened almond milk

5

Tbsp

sliced almonds, divided

1/4

tsp

ground cinnamon

1/8

tsp

ground cardamom

1/8

tsp

vanilla extract

1/4

cup

blueberries

1

Tbsp

unsweetened coconut flakes
Instructions
Add the raspberries, banana, almond milk, 3 tablespoons of the almonds, the ground cinnamon, cardamom, and vanilla to the jar of a blender. Blend until the mixture is very smooth.

Pour the smoothie mixture into a bowl; top with the blueberries, the remaining 2 tablespoons of almonds, and the unsweetened coconut flakes. Serve immediately.
Recipe Notes
Peel bananas, cut in half, and freeze on a sheet pan lined with a silpat or waxed paper. When the bananas are frozen, transfer to a ziptop bag and store in the freezer until you need them. Peeling a frozen banana is not a fun task, it's much easier and definitely more convenient to freeze the bananas without their peel.
Please follow and like us: