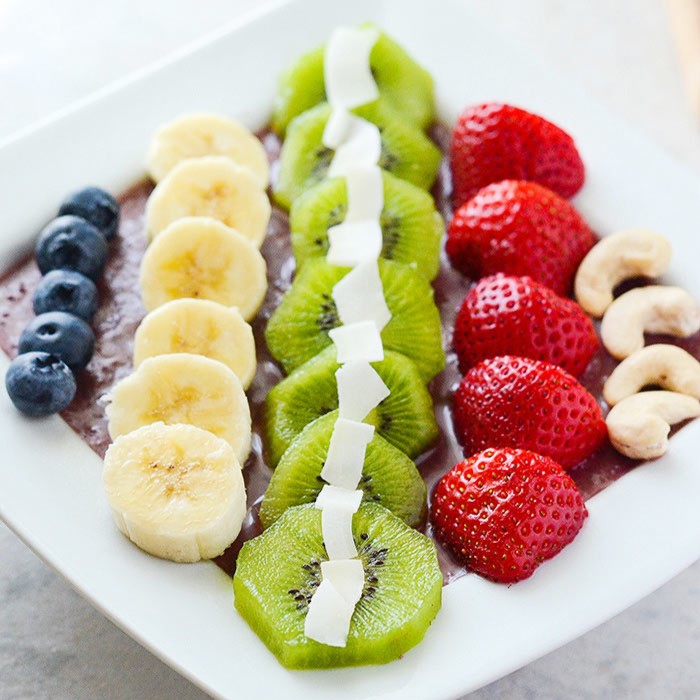 Acai Protein Smoothie Bowl
This smoothie bowl showcases the wonderful flavor and health benefits of acai juice. The acai fruit comes from a small grape like berry that is found on a species of palm trees native to Brazil and some areas of northern South America. The acai berry has become extremely popular in recent years, not only for its incredible weight loss benefits, but also for it's many health benefits. It can also help decrease inflammation while supporting the immune system. An Acai Smoothie Bowl is definitely an excellent way to start your day.
Ingredients:
1/2 banana, sliced
1 kiwi, sliced
3 strawberries, halved
5 cashews
1 Tbsp blueberries
1 tsp unsweetened coconut
1 cup acai juice
1 cup ice
1 serving (0.9 ounces) protein powder
Directions:
Blend the acai juice, 1 cup of ice, and the protein powder in a blender. Pour into a bowl.
Arrange the fruit, cashews, and coconut in an attractive manner on top of the acai smoothie bowl.
Enjoy!
Acai Smoothie Bowl
This acai smoothie bowl is only 403 calories, but packs a whopping 30 grams of protein, and 6 grams of fiber (the exact amount of protein and fiber will vary, depending on the protein powder you use). When you're trying to lose weight, it's important to have a healthy and nutritious breakfast. Additionally, most experts agree that starting your day with a fiber rich breakfast that also contains protein, is an excellent way to jump start your metabolism to help burn more calories throughout the day.
Whether you're interested in fitness and you're trying to keep your energy up, or you're looking for a delicious and healthy weight loss breakfast to start your day, an Acai Smoothie Bowl is definitely an excellent solution. This smoothie bowl uses a plant based protein powder to help boost your protein intake for faster weight loss.
This is the protein powder we like, but there are certainly plenty of other options on the market.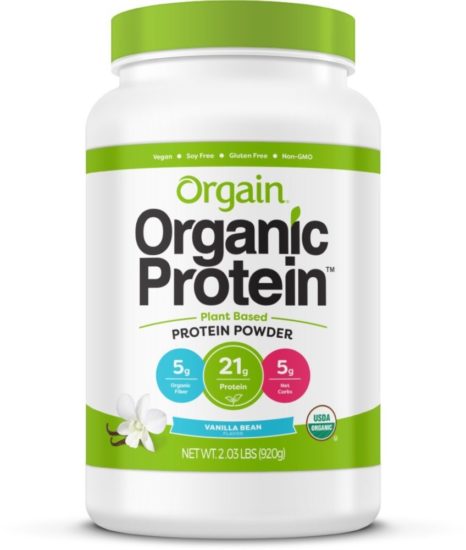 This smoothie bowl is adapted from a recipe on Shape.com.
Please follow and like us: