Fat Burning Cabbage Soup for Weight Loss
Weight Loss Soup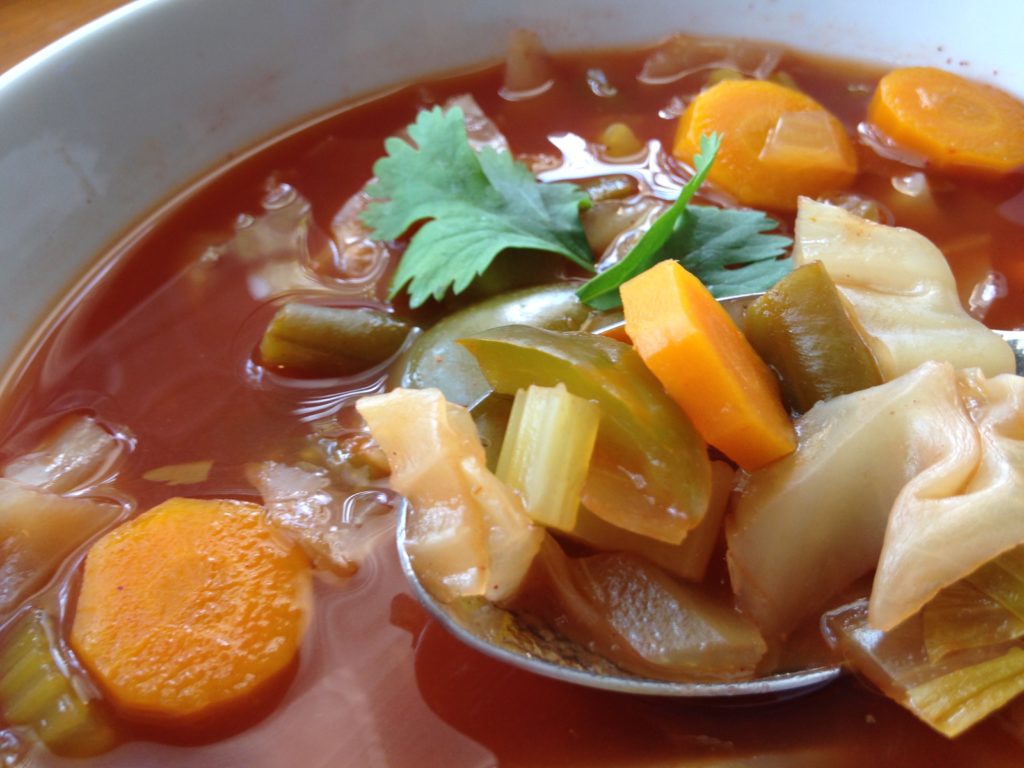 Fat Burning Cabbage Soup for Weight Loss
This classic fat burning soup can help you jump start your diet. Of course, you can use it any time you want to drop a few pounds, or enjoy it as a delicious way to maintain your weight loss. It's chock full of veggies, so you'll get plenty of nutrients with minimal calories. Go ahead, fill up on this hearty cabbage soup and lose weight at the same time!
Fat Burning Cabbage Soup for Weight Loss
This is the classic fat burning cabbage soup that has been helping people lose weight for years. It's easy to make, and it's hearty enough to keep you feeling satisfied.
Ingredients
5

carrots, chopped

3

onions, chopped

2

16 ounce cans

whole, peeled tomatoes, with juice

1

large head

cabbage, roughly chopped

1

envelope (1 oz)

onion soup mix

1

15 ounce can

cut green beans, drained (or 15 oz frozen)

2

quarts

tomato juice (or V8)

2

green bell peppers, diced

10

celery stalks, chopped

1

14 ounce can

beef broth
Instructions
Place chopped carrots, onions, tomatoes, cabbage, green beans, green peppers, and celery in a large stock pot. Add onion soup mix, tomato juice, beef broth, and enough water to cover the vegetables. Simmer until vegetables are tender. This soup will keep great in the refrigerator for several days.
Cabbage is ideal for weight loss because it's packed with nutrients, but it is also low in calories. In fact, cabbage has only 17 calories per 1/2 cup. With it's high fiber, low calorie benefits, you'll feel like you've had a substantial meal, but you'll be consuming very few calories.
Cabbage is not only packed with disease fighting nutrients, it is also considered a superfood. This humble vegetable often gets a bad rap, but it is amazingly delicious in this fat burning cabbage soup. If you like your soup with a bit more pizzazz, don't be afraid to add 1/4 to 1/2 teaspoon of red pepper flakes or a few shakes of cayenne pepper. A couple of dashes of Worcestershire sauce is also fantastic!
Please follow and like us: