Breakfast Smoothie for Belly Fat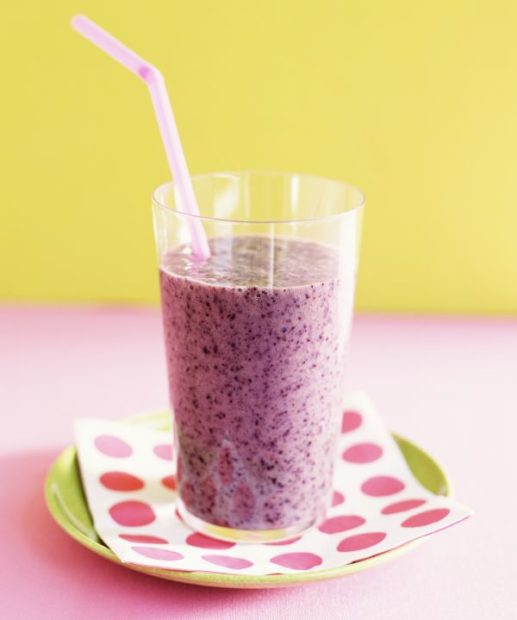 Breakfast Smoothie for Belly Fat
We all know that we should be eating breakfast, but sometimes it's hard to find something that is diet friendly, yet still tasty. You could grab a muffin at your favorite coffee shop, but those muffins are usually loaded with refined sugar and other unhealthy ingredients. What you really need is a smoothie that is chock full of all the wonderful ingredients that are known to promote weight loss.
Having a healthy breakfast shouldn't mean that you have to face extra crunches during your workout. Fortunately, you can sip on this sweet and delicious kale smoothie and get belly fat blasting benefits while also reducing bloating. And, for good measure, this breakfast smoothie for belly fat is under 300 calories!
The Greek yogurt provides protein and calcium, both of which offer weight loss benefits. Other ingredients, such as the blueberries, have been shown in studies to fight belly fat. Now, if that isn't enough, you'll also be able to enjoy the sweet taste of pineapple, which contains an enzyme known to banish bloat while helping with digestion. The kale is not even noticeable, but it provides the dietary fiber you need for good health; it's also a zero calorie, healthy addition to this breakfast smoothie.
Breakfast Smoothie for Belly Fat
Banish belly fat and bloat with this delicious breakfast smoothie. You'll get antioxidants, fiber, essential vitamins and minerals, and plenty of fat burning benefits.
Ingredients
3

ounces

vanilla Greek yogurt

1

tablespoon

almond butter

1/2

cup

frozen blueberries

1/2

cup

frozen pineapple chunks

1

cup

kale

3/4

cup

water
Instructions
Place everything in the jar of your blender and process until smooth. Serve immediately.
With this delicious breakfast smoothie, you'll not only avoid those morning cravings, but you'll also get some wonderful weight loss benefits. If you're tempted to try and reduce calories by skipping the almond butter, keep in mind that you need that fat in your morning smoothie in order to help fight belly fat.
Please follow and like us: