Raspberry and Peach Weight Loss Smoothie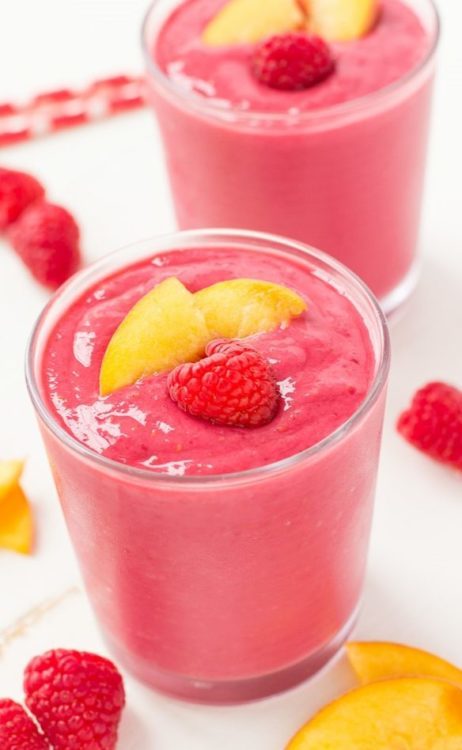 Raspberry and Peach Weight Loss Smoothie
Just because you're trying to lose weight certainly doesn't mean that you have to give up on flavor. Choosing the right weight loss foods can help you reach your weight loss goals while establishing a healthy lifestyle that you can live with for the long-term. This delicious Raspberry and Peach Weight Loss Smoothie is just one example of how healthy, yummy, and weight loss, can come together to help you enjoy life, even when you're "dieting".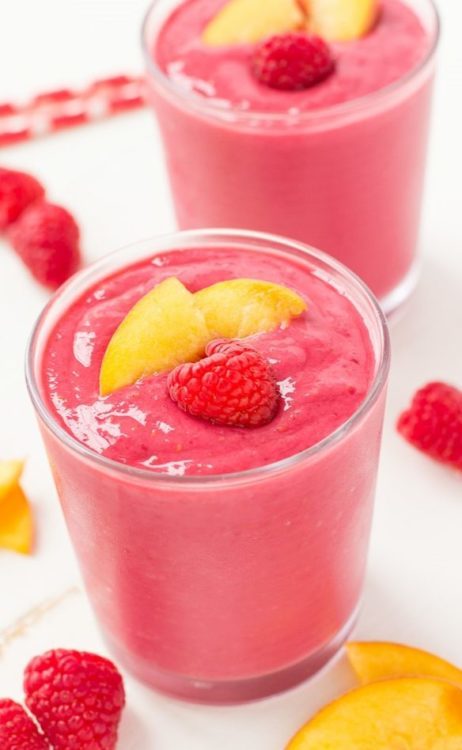 Raspberry and Peach Weight Loss Smoothie
An amazingly delicious weight loss smoothie you'll be enjoying long after you reach your weight loss goals.
Ingredients
1

cup

frozen raspberries

1

cup

chopped frozen peaches

1/4

cup

yogurt, regular or Greek

1/4

cup

milk, low fat, almond or soy

1

Tbsp

honey or sweetener of your choice
Instructions
Add yogurt, milk, and honey to a blender container. Top with the frozen fruit and pulse the blender until the fruit begins to break up. Blend until smooth, stopping to scrape down sides of jar as necessary. If the smoothie is too thick, add a little more milk until you get the desired consistency.

Garnish with a few pieces of fruit. Serve immediately.
An easy to make weight loss smoothie is a wonderful way to enjoy a delicious treat, while sticking to your weight loss goals. If you want to give your smoothie some extra protein, omega-3s, or healthy antioxidants, add 1 Tbsp of chia seeds or ground flax seeds to your weight loss smoothie.
Notes:  You can use fresh fruit for this smoothie, but using frozen is an excellent way to make sure you always have fruit on hand. If you use fresh, add a few ice cubes to thicken the smoothie, if desired.
When you take your fruit out for this delicious smoothie, put one or two peach slices and a raspberry or two on a plate. Your fruit will only take a few minutes to thaw enough to use as a garnish. Sometimes it's those little touches that can make something a little extra special.
Please follow and like us: